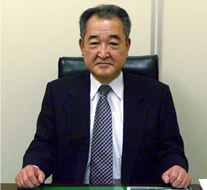 Koyo precision was established in 1957 and began manufacturing jewel bearings that same year. After a few years, Koyo decided to change product lines to crystal oscillators and crystal applied products, because of the changes in the electronics market of worldwide. Koyo has continuously gained an excellent reputation from our customers for our high quality products.
We abide by the company motto "Trust", "High-quality", and "Customer satisfaction". We will continue our efforts to make the best quality products on the market while being respected by our competitors.
Eiku Oshiro
President and CEO, Koyo Precision Co. Ltd.